Manufacturers
There are currently no product reviews.
Other Editions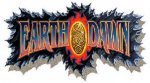 Here are the original FASA Corporation First Edition, Living Room Games Second Edition, Redbrick Classic, Third Edition and Revised Edition, Pathfinder Edition and Savage Worlds Editions of Earthdawn.


First Edition (ED1)


Second Edition (ED2)


Classic Edition (EDC)


Third Edition (ED3)


Revised Edition (EDR)


Savage Edition (EDS)


Pathfinder Edition (EDP)
Important Links
Bestsellers


Threads of Ambition (BTF) [Softcover]


The Forever Drug (SRF) [Softcover]


Ghost of Winter (MWF) [Softcover]
Who's Online
There currently are 9 guests online.
Your IP Address is: 3.236.50.79